Rice Planting at Senjo, Saijo city, Ehime Prefecture on May 27, 2023
Some of LRP members conducted rice planting at Senjo, Saijo city, Ehime prefecture. This is one of important activity for revitalizing Senjo. The paddy fields where paddy flooding for biological research had been conducted were used. We worked with students and teachers from Saijo high school, Mishima high school, Mirai high school, and Saijo city governmental staff. We expect further collaboration between Senjo villagers and young generations for the future through this rice planting.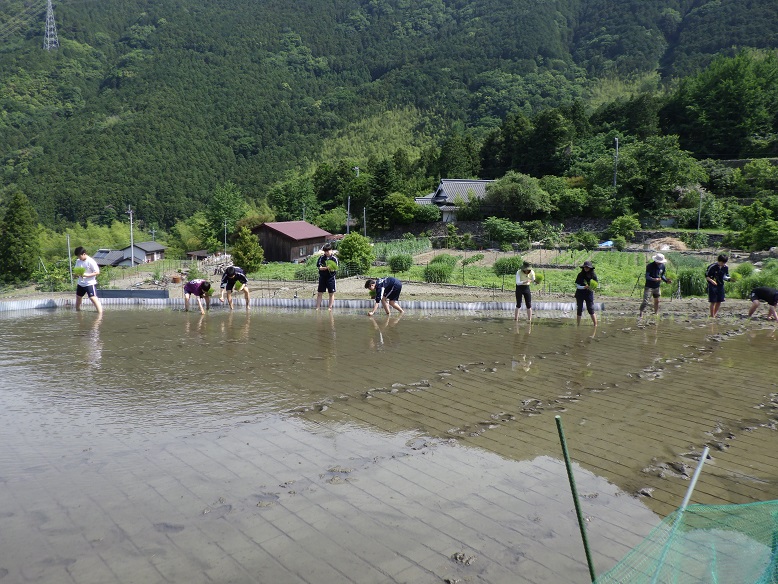 It was fine day. We planted rice by hands.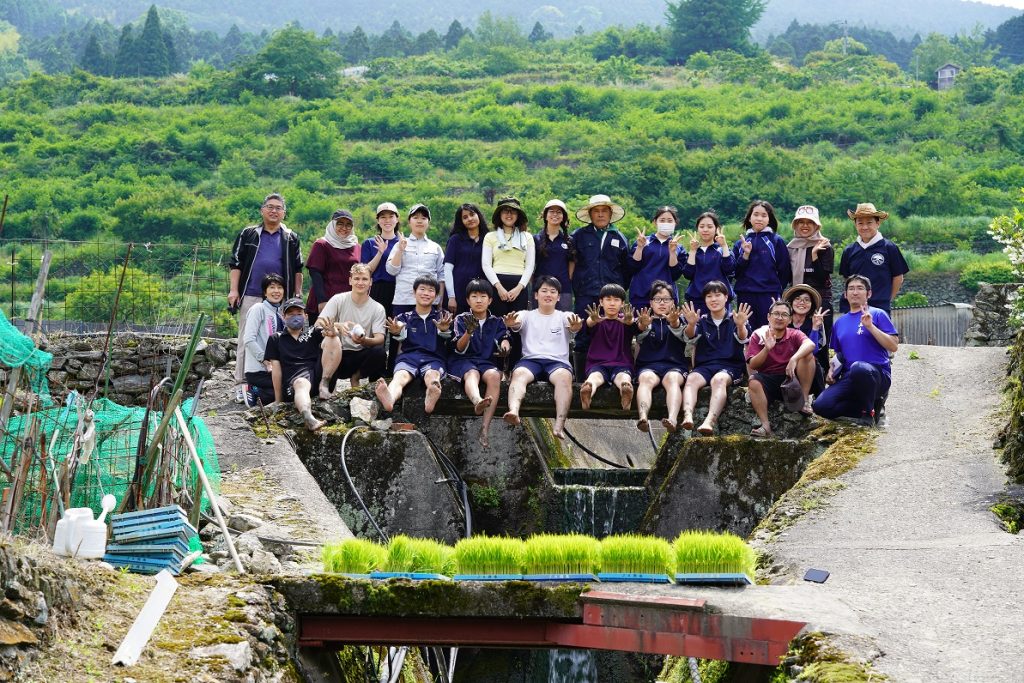 Group photo after working